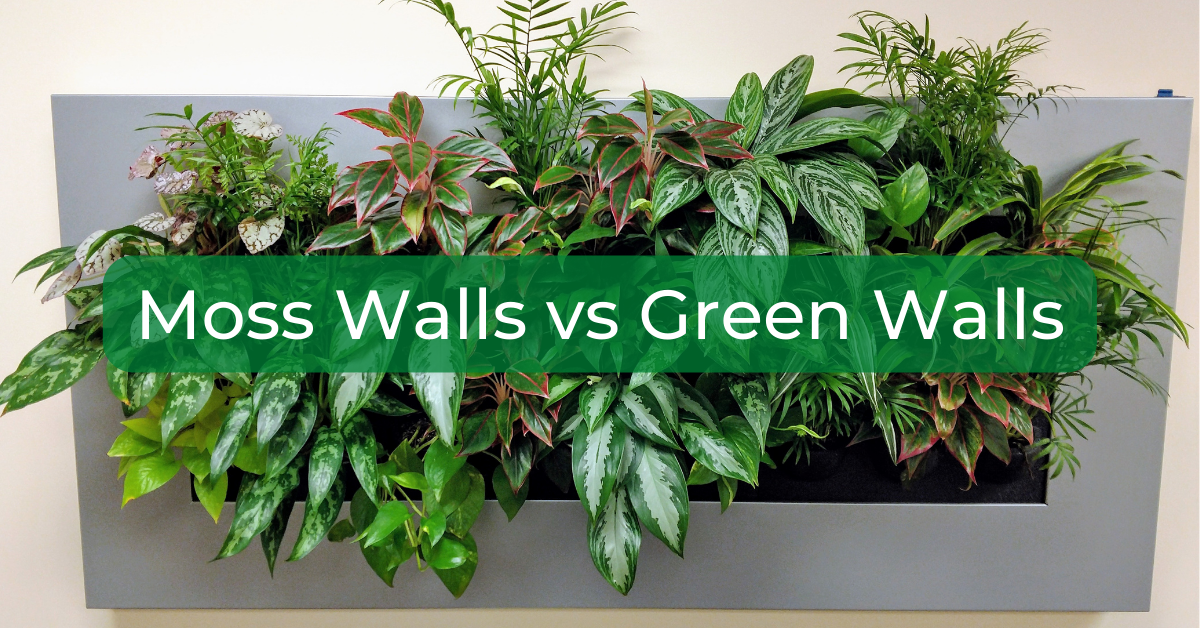 Moss Walls vs Green Walls
You want a beautiful lush wall to add biophilic design? That's amazing! Green walls and moss walls make perfect additions to any space, making the room seemingly come to life with new energy. Now you just have to figure out if you want a moss wall or a green wall. What's the difference? Green walls use live plants that require regular maintenance like watering and pruning. Moss walls, on the other hand, use preserved moss (aka was once alive) and doesn't need maintenance because it's pretty much art. Both kinds of walls are a great way to create a welcoming space. It's just a matter of what exactly you're looking for.
Why Should I Get a Moss Wall?
Moss walls can include a variety of moss such as reindeer moss and pillow moss. A preserved moss wall is great if you are looking for a custom moss wall since the moss comes in many colors. We can design moss wall panels if you pick the colors and any additional elements you want on it (like fake succulents, ferns, flowers, etc). We can create large moss wall art to fit your style of art; it can look natural or use bright blues, reds, shades of green, and you can write out your logo. Aside from all the colorful moss, there's also multiple types of moss you can choose from: reindeer moss, sheet moss, pole moss, pillow moss. Moss walls are much more customizable than green walls, perfect for someone who wants something original and artistic.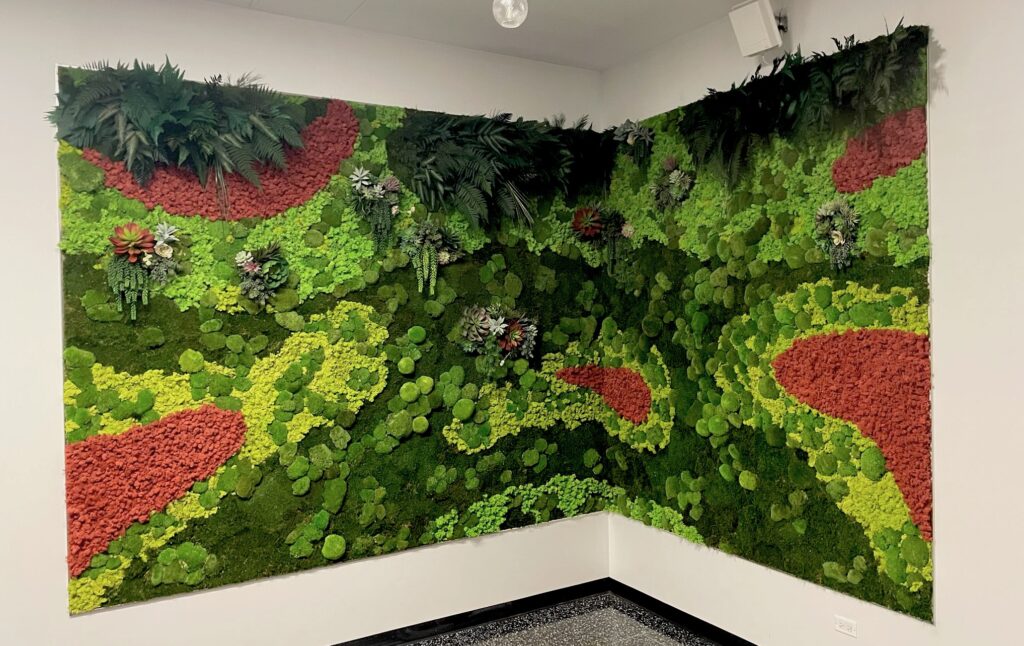 A large moss wall in the lobby of an office building. Different elements provide unique textures and fun colors!
What is a Green Wall?
Green walls are great if you are looking to have living plants. The caveat is that live plants require more maintenance than moss walls. Green walls use hydroponics systems to water living plants. Generally, the plants used in this installation are philodendrons or dracaenas but sometimes other plants can be substituted. This kind of wall is, however, less customizable and will require regular maintenance!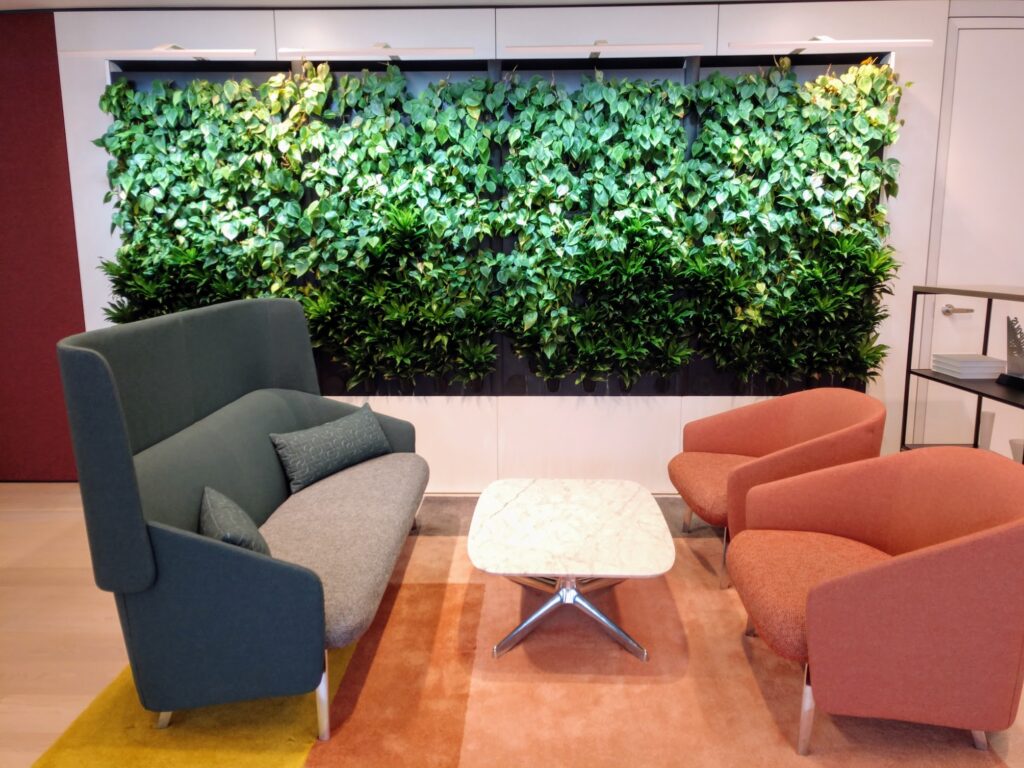 A lovely green wall in a sitting area. Green walls contain many living plants and are always a conversation starter.
So Which Should I Pick?
While both are beautiful and can really bring an office together, the wall for you depends on how much maintenance you are willing to commit to. If you are able to keep up with regular maintenance, then consider getting a green wall with live plants. Our plant technicians are highly skilled in caring for green walls, and can always take over the maintenance for you. Despite not being as customizable as moss walls, you still have the option of choosing between a couple of plants. If you desire a wide array of color and design options, go with a moss wall. Due to being preserved, they require no maintenance. But why not have both? Contact us to explore the best options!