Khloros Interior Landscaping
What We Do
Whether you are looking for a full redesign for your space, a weekly floral arrangement to spice up your front desk, or a seasonal set-up to wow visitors during the holidays, Khloros works hard to fulfill your dreams. Our experienced team will meet with you and help you realize the ideal design for your specific space.
Once everything is installed, we will help you keep the design looking great with regular care and maintenance. We also make sure all of our processes are implemented with sustainability in mind; we think green while you go green.
Our Services
Consultation
Design
Installation
Care and maintenance
Plant rentals
Weekly floral arrangements
Seasonal and holiday décor  
Operates with sustainability in mind
Responsive customer service
Our Services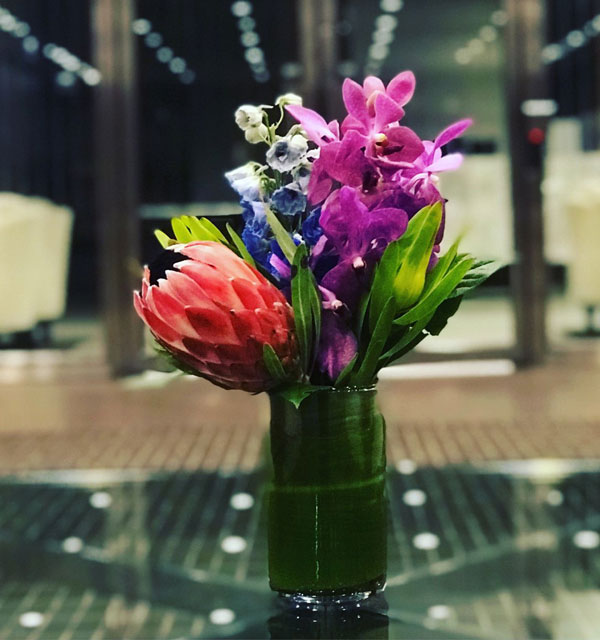 Our clients come first.
At Khloros our clients' happiness is always at the top of our mind. We maintain long-standing relationships with our clients that have stood the test of time. Whether your business is a small commercial space or a multi-office project, your satisfaction is our utmost concern.
Find out why our clients love Khloros.
"Khloros began providing weekly and monthly arrangements for our office in September of 2018, and they have exceeded our expectations at every turn. The quality, creativity and attention to detail showcased in each of their arrangements is second to none."

Catherine W.
"Their diligence, professionalism, and outstanding service is evident with our lovely lobby flower arrangements, along with the holiday decoration services provided. The staff is extremely reliable and Anna..is personally involved with us ensuring our satisfaction with their services and products. We plan to continue our business relationship with them for years to come."

Kelly H.
Anna has an extremely strong work ethic and is dedicated to her business, always looking at ways to enhance the business.  She is innovative and strives to create new designs for her clients.

SALLY S.
"Anna and her team are very responsive and we can count on them to not only deliver good product at a great price, but to go above and beyond to assure that we are satisfied."

MELISSA H.
"The work of Khloros brings a tremendous amount of energy and color to the center. The staff is always courteous of patrons and are a delight to work with."

CONNIE K.
"Khloros has been a trusted and valued service partner. Their customer service and service response have exceeded my expectations. They are reputable, honest and trustworthy and I will continue to partner with them for years to come."

TERESA A.
"We have worked with Khloros LLC for over four years and they have consistently provided outstanding interior landscaping and holiday decoration services as well as exceptional account management/customer services."

JASMINA B.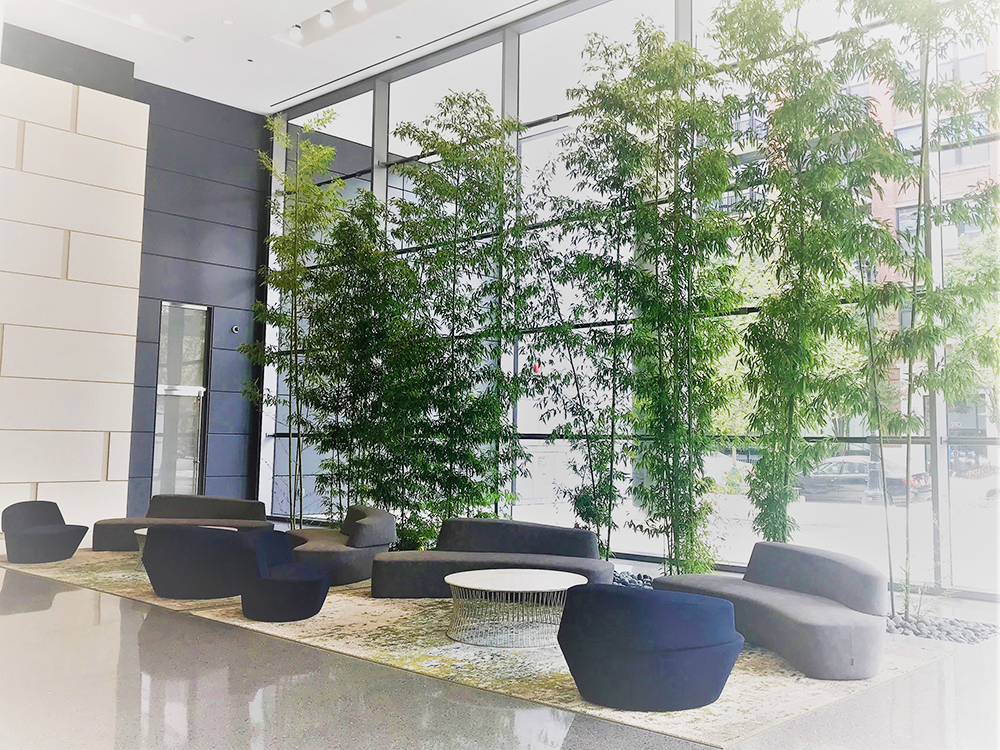 Our Work
Before & After
Experienced & professional.
Khloros Plants has served the Chicagoland area through beautiful interior landscaping since 2011. Although the business itself is growing, our Founder, Anna Koutoupis, has been working in the industry since 1994, and our staff has over 60 years experience combined. Our clients around Chicago range from small businesses to large property management companies, including JLL, Hines, MB Real Estate and CBRE.
We strive towards excellence in all that we do, including supporting best practices in our industry. Khloros partners with the following professional organizations: International Facilities Management Association, Building Owners and Managers Association, and the Health Care Institute.