Blooming Plants & Fresh Flowers
Living plants can be difficult to manage, especially in a big office space. However, Khloros offers a variety of blooming plants and fresh flowers that are perfect for customers who want that extra bit of customization. But what's the difference between blooming plants and fresh flowers? They key difference is that blooming plants have more longevity compared to fresh flowers and are considered to be more "eco-friendly". The latter flowers come in bouquets and are changed weekly. Blooming plants can add a pop of color to a group of plants in a container or they can be on their own.
Blooming Plants for a Blooming Life
Blooming plants include Bromeliads, Kalanchoes, and many other beautiful options. These plants have intense, long-lasting colors that look amazing in a group or solo. To keep these indoor plants looking as beautiful as the first day they arrived, we are able to swap them out quarterly or seasonally. Since blooming plants only need to be changed a few times a year, they are more eco-friendly compared to other plants that need to be changed weekly. They provide less hassle for you and look just as pretty.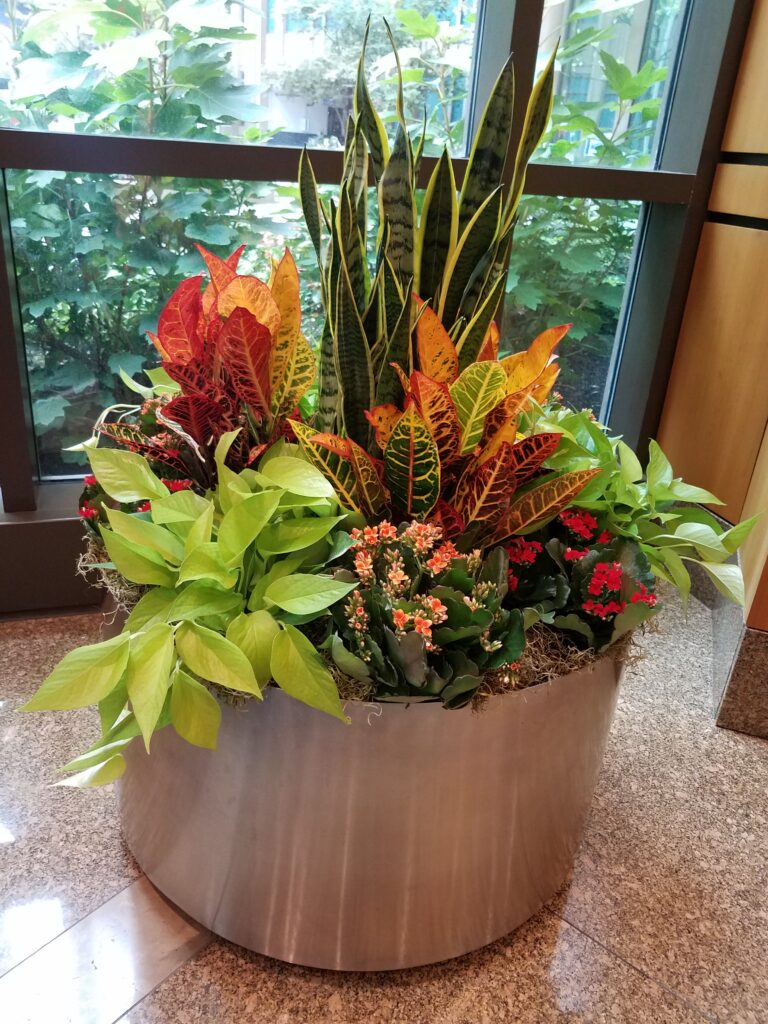 Blooming plants can be in a container with your rented plants and swapped out quarterly. Here we have kalanchoes and crotons mixed in with neon pothos and sansevieria.
Refresh your Space with Fresh Flowers
If you desire highly customizable flowers for your offices, consider fresh flowers. There are a variety of flowers that suit any office space in many different colors. If you want plants that reflect or complement your company's themes and colors, fresh flowers are perfect! Khloros offers indoor plant arrangements designed to fit your needs. Usually, fresh flowers are placed at security desks, reception desks, and any other places where you can welcome your guests. They provide a beautiful and welcoming environment, making your guests feel at ease and enjoy their time at your company.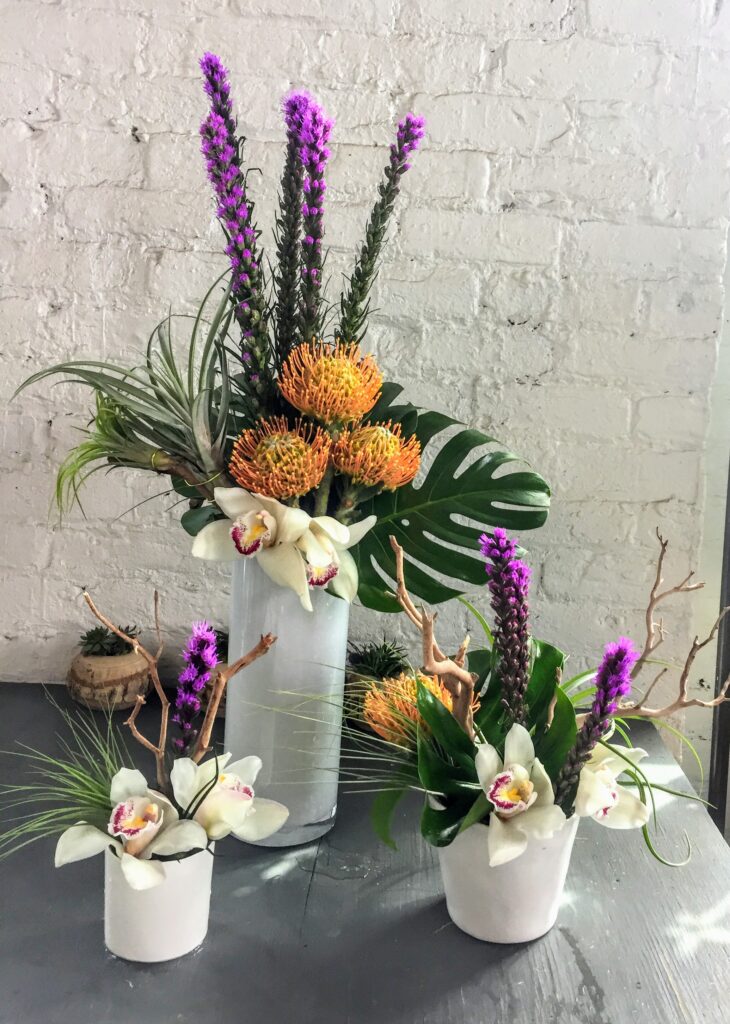 Every week you can get fresh floral arrangements with beautiful and unique designs!
One off Flower and Succulent Arrangements
Don't think that Khloros only makes indoor plant arrangements for companies' office spaces. We occasionally deliver one-off requests for our clients. You may want a bouquet for an expectant mother, for someone's birthday, or other milestones. Perhaps there is no reason at all. We made a flower form for one-time requests here. You can also pick a succulent arrangement if you prefer that!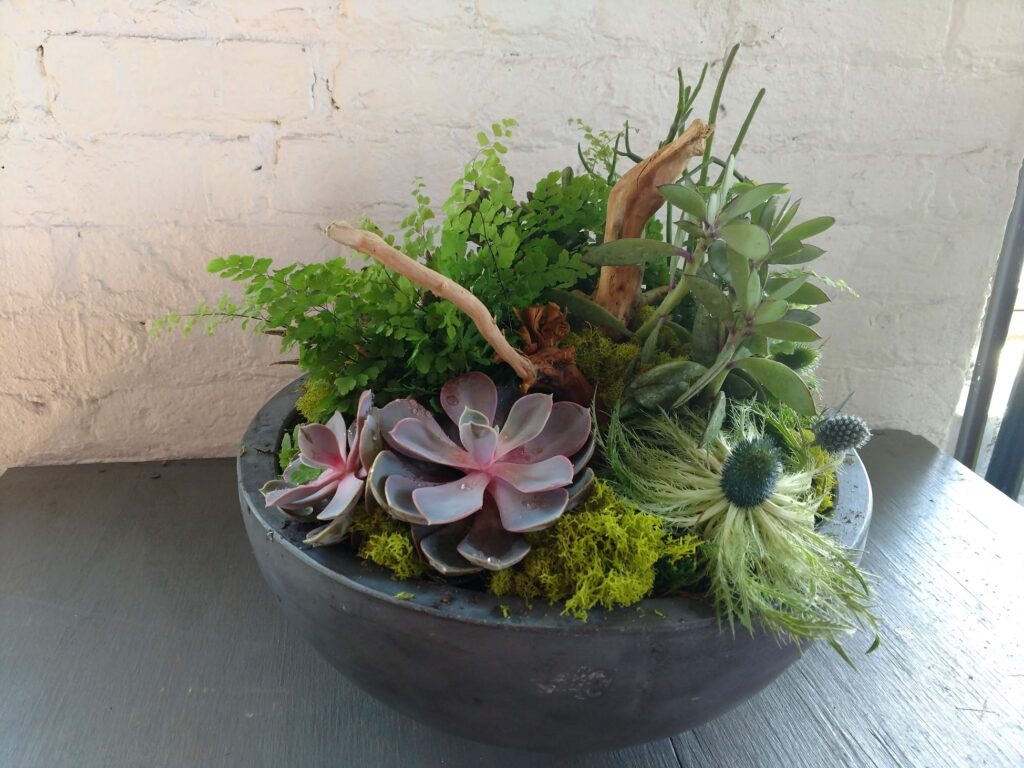 An arrangement of succulents and other biophilic elements in a container.